Martin Jaksic deliberately infected his homosexual partner wit the AIDS virus, and is on trial for grievous bodily harm in Sydney, Australia. He asked the court to suppress his name  and stop it getting into the press. Luckily the judge, refused his demand.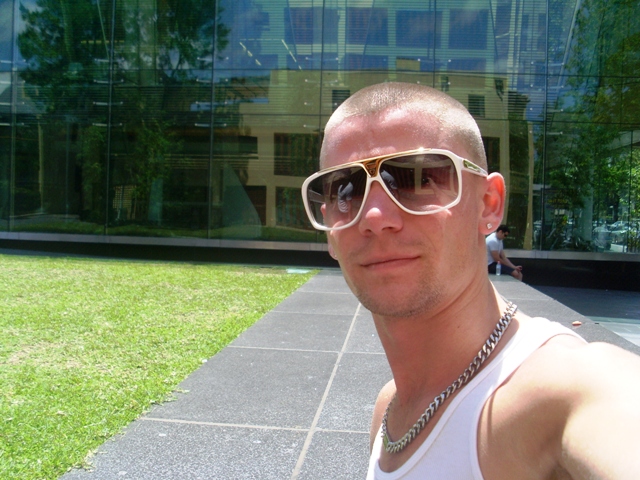 A MAN accused of knowingly infecting another man with HIV has failed in his attempt to have his name suppressed.
Martin Jaksic, 28 appeared via video link at Central Local Court yesterday charged with recklessly inflicting grievous bodily harm on another man, aged 33.
Police allege Jaksic gave the 33-year-old HIV during a sexual relationship he had with the alleged victim in 2012.
He was arrested on a warrant at Sydney Airport by Australian Federal Police on Sunday night.
When magistrate Greg Grogin revealed that Jaksic was accused of passing on the sexually transmitted disease a lone man, believed to be the victim, ran from the courtroom sobbing.
"The allegation involved is one where the alleged victim has contracted a sexually transmitted disease due to the non-disclosure of the defendant carrying the disease," Mr Grogin said.
Jaksic's Legal Aid lawyer Martin Bernhaut applied to have his name suppressed arguing media publicity of the "unique" case could prejudice future jurors if it went to trial. He also said Jaksic was in danger of being assaulted by other prisoners while on remand because he has been charged with a sexual offence.
Mr Grogin dismissed the suppression order on both grounds saying many matters that go before a jury have received publicity. He also said remand centres have systems in place to protect vulnerable people in custody.
Mr Grogin did allow a police application suppressing the name of the victim.
Jaksic did not enter a plea or apply for bail.
http://www.dailytelegraph.com.au/news/man-accused-of-knowingly-infecting-gay-lover-in-2012/story-fni0cx4q-1227697018798