Queers are always complaining that heterosexuals are out to get them. But the sad truth is that they are the ones always murdering, raping or harming each other.
Grindr, the mobile phone hook-up  app for homosexual men is used by far more people than any ap for heterosexuals, and it's leading to disease, crime and death.
Breaking Bad-obsessive dissolved Grindr-date copper in acid bath, Old Bailey told
Stefano Brizzi, 50, denies copying Breaking Bad plot saying Satan told him to attack 59-year-old Gordon Semple.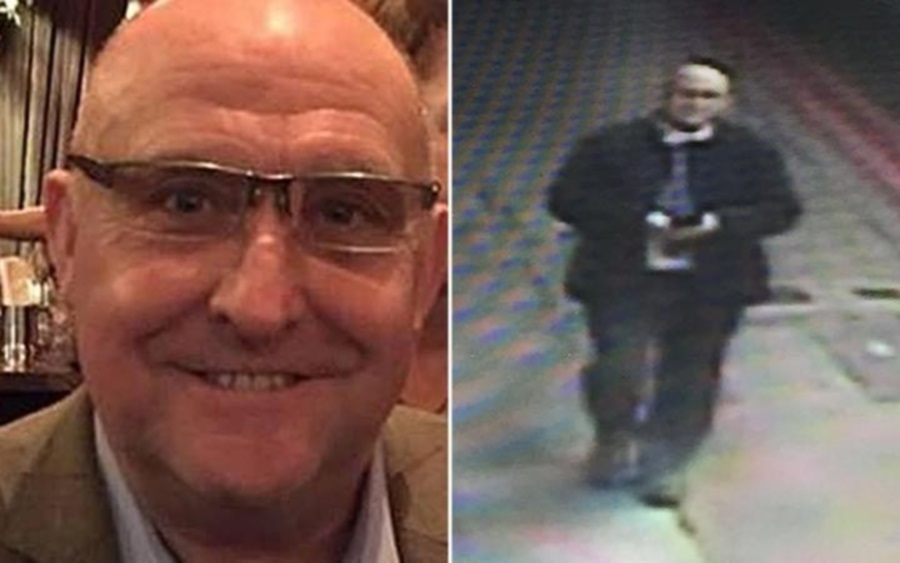 PC Gordon Semple went missing on 1 April after going to a meeting at The Shard in London
A  sadomasochist strangled and dismembered a police officer and partially dissolved his remains in a bath filled with acid, the Old Bailey has heard.
Italian social worker Stefano Brizzi, 50, is accused of strangling 59-year-old PC Gordon Semple at the defendant's south London flat after meeting him on the gay dating site Grindr.
PC Semple went missing on 1 April and his remains were found a week later after Brizzi's neighbour was said to have alerted police to a "smell of death" coming from the Southwark property.
The jury heard how PC Semple – said to be in a same-sex relationship and who shared an interest in sadomasochism with his alleged killer – had made contact with Brizzi on Grindr while he was on duty on 1 April.
PC Semple sent a message saying he was "free now for hot, dirty, sleazy" sex and went to the defendant's flat, it was said.
Prosecutor Crispin Aylett QC said: "Over the next few hours, both Gordon Semple and the defendant used Grindr to invite other men to come to the flat for a sex party where drugs would be available."
The jury heard that hours later Brizzi was allegedly in the middle of strangling PC Semple when a man turned up on his doorstep. 
He was told by the defendant over an intercom that the party was cancelled because someone "fell ill", the court heard.
Police arrived at Brizzi's flat a week later on 7 April after complaints from a neighbour about the smell.  
The defendant allegedly let officers in wearing only sunglasses and pants. Jurors were told officers then discovered "globules" of flesh in a bath full of acid, with Brizzi allegedly telling police he had also thrown some body parts into the River Thames as part of a "nice funeral".
The defendant is alleged to have also told an officer: "I've tried to dissolve the body. I've killed a police officer. Satan told me to." 
The Italian was interested in Satanic rituals, the jury was told, and had told police he'd heard Satan's voice saying: "You must kill".
They were also told Brizzi had lost his job at financial giant Morgan Stanley after suffering a crystal meth addiction – a drug he referred to as Nutella. 
Brizzi attended a rehabilitation group where he talked about performing Satanic rituals while having sex, it was claimed.
He was also said to have became obsessed with the popular US television show Breaking Bad in which the lead character, Walter White, turns to making crystal meth to make money for his family after being diagnosed with cancer.
One chilling episode in the award-winning series sees White, played by actor Bryan Cranston, try to dissolve a corpse in acid. 
Brizzi denies murder but has admitted a second charge of obstructing a coroner in the execution of duty between 31 March and 8 April 2016.
Brizzi denies murder claiming the Met Police officer died accidentally during a sex game.
On the opening day of his three-week trial at the Old Bailey on Thursday (20 October), jurors were warned they could expect to hear graphic details and would need "strong stomachs", the BBC reported.
http://www.ibtimes.co.uk/breaking-bad-obsessive-dissolved-grindr-date-copper-acid-bath-old-bailey-told-1587430