Meta's Oversight Board announced a new policy Wednesday that will allow transgender and non-binary people to display their naked breasts on Facebook and Instagram but will continue to forbid such posts by cis-gender women.
"The Oversight Board finds that removing these posts is not in line with Meta's Community Standards, values or human rights responsibilities," the board wrote about posts from a couple that identifies as transgender and non-binary. "These cases also highlight fundamental issues with Meta's policies."
They continued, "Meta's internal guidance to moderators on when to remove content under the Sexual Solicitation policy is far broader than the stated rationale for the policy, or the publicly available guidance. This creates confusion for users and moderators and, as Meta has recognized, leads to content being wrongly removed."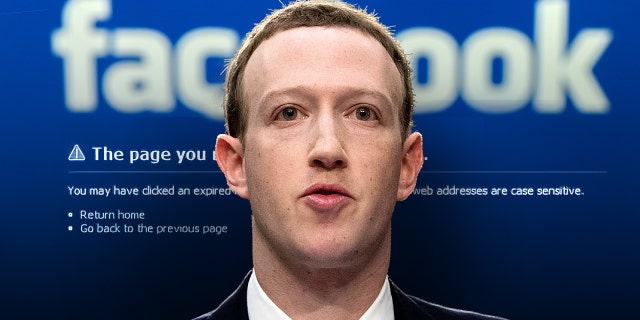 In this photo illustration a tweet on Twitter with a Facebook status seen displayed on a smartphone screen with a facebook logo background. ( | Mykola Tys/SOPA Images/LightRocket via Getty Images)
The board lamented that the social media giant's current policy "is based on a binary view of gender and a distinction between male and female bodies."
"Such an approach makes it unclear how the rules apply to intersex, non-binary and transgender people, and requires reviewers to make rapid and subjective assessments of sex and gender, which is not practical when moderating content at scale," they wrote.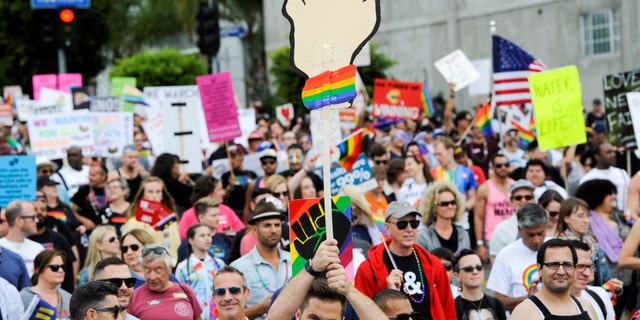 People participate in a Resist March that replaced the annual Pride Parade in Los Angeles, California, U.S., June 11, 2017. (REUTERS/Andrew Cullen)
The announcement from Meta's Oversight board drew scorn from conservatives on social media.
Kingsley Cortes, a conservative influencer and Trump 2020 campaign alum, tweeted "GET ME OFF THIS PLANET".
Andrew Wilkow, a SiriusXM Patriot host, sarcastically tweeted "So noble…"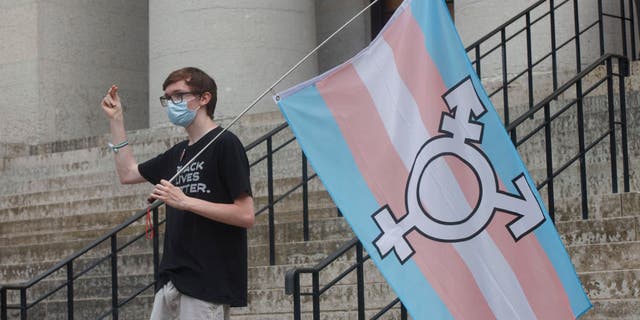 A protester holds the trans flag and snaps in solidarity with other speakers, during a demonstration at the Ohio Statehouse in Columbus, Ohio, on June 25, 2021. (Stephen Zenner/SOPA Images/LightRocket via Getty Images)
Back in 2013, Facebook censored clips from a documentary called "Free the Nipple," which focused on the movement to make female toplessness in public normal. 
Joe Silverstein is a production assistant for Fox News Digital. 
https://www.foxnews.com/media/facebook-allow-pictures-naked-breasts-trans-non-binary-people-not-cis-gender-women?fbclid=IwAR0dXxVh8TP_zVnHSxiINTyYzlb0s35Uhyv4xhE5QSVY9HtS8xahWgSqMro